Jewellery Forever
As an online Jewellery Store, Jewellery Forever aims to provide a comprehensive range of jewellery at competitive prices. Whilst the goal of many of our competitors, it is our belief we can provide a more wide-ranging style of jewellery to choose from, sourced from reputable and reliable wholesalers from home and abroad.
We have at our disposal our own manufacturing and repair facilities and as such can provide a tailored service to our customers with a fast and efficient service. Allied with our office location in the centre of the Jewellery Quarter in Birmingham and our relationship with other manufacturers and retailers, our service cannot not be bettered.
We hope the selection of jewellery on offer speaks for itself and we will continue to strive to enhance and expand our range of services.
Background
Jewellery Forever is part of the Trojan Findings Ltd Group which itself has developed over 30 years to provide a diverse range of quality jewellery services to both the public and other jewellery retailers and wholesalers. Our experience, flexibility and dedicated team members allow us to tailor our services to suit our customer's requirements; a customer centric service which differentiates us from many of our competitors.
Centralised administration is carried out at our Branston Street Showroom, open to retailers and the public.  Retail is concentrated along with manufacture at our retail shop (Warstone Jewellers) located centrally in Warstone Lane, arguably the centre of the Jewellery Quarter in Birmingham. A further retail outlet is located in Hockley, again in the Jewellery Quarter.
Most items on our website can be viewed in store, although you should contact us before your visit to ensure we have the right item in the right location. If visiting the area you are very welcome to peruse our stores and ask any questions or air any concerns you may have.
Please browse our site now and choose from our range of women's and men's gold and platinum diamond wedding rings – we offer free shipping on all UK orders and aim to dispatch our affordable wedding rings in three to five days.
Our Retail Shops
Based within the Jewellery Quarter Birmingham
Head Office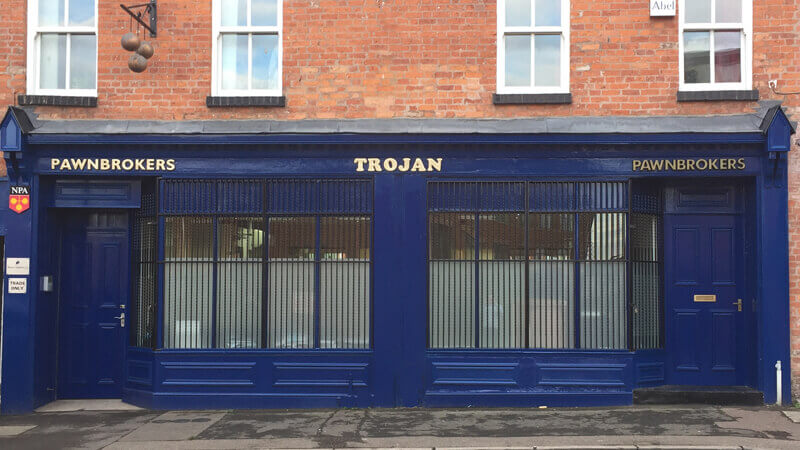 Warstone Jewellers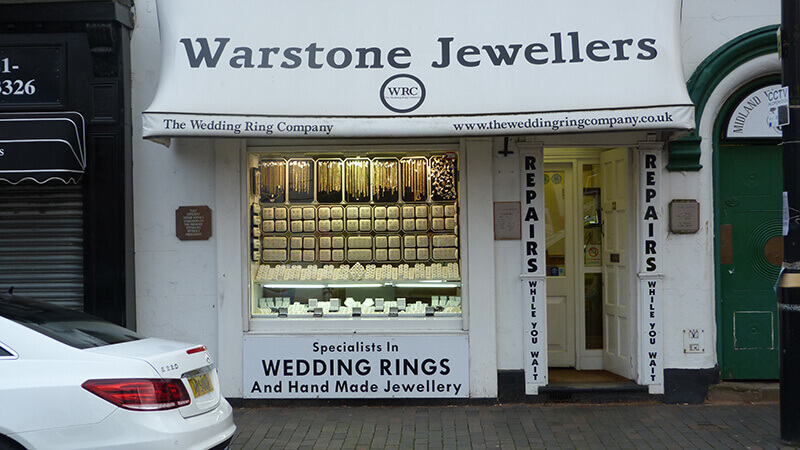 Hockley Jewellers